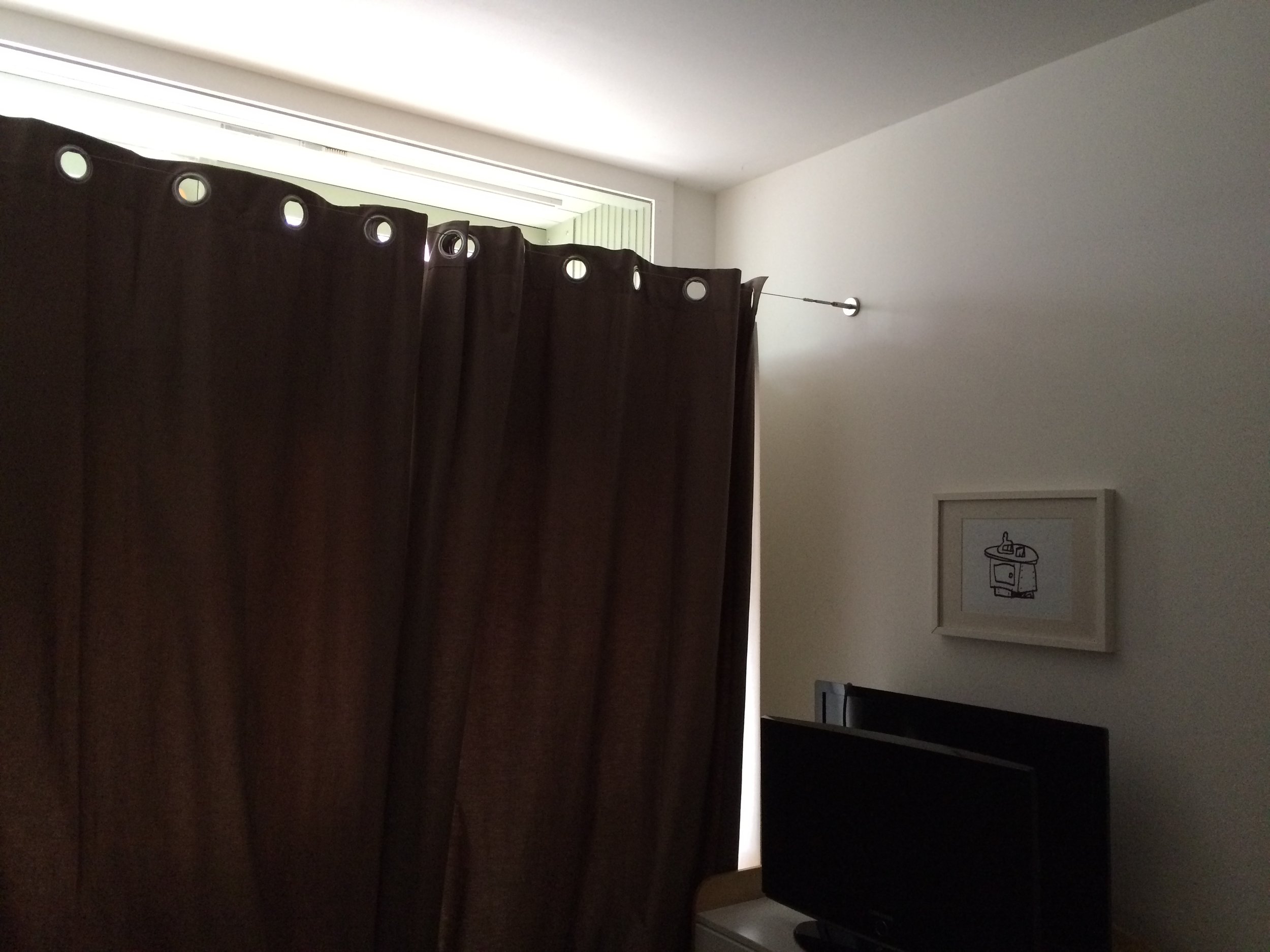 The Library: Partitioning a Living room for a hidden nursery
A Brooklyn family approached us with a unique problem. They needed a nursery but simply didn't have any available rooms in their home. What they did have was an open concept apartment that they attempted to split with a curtain. Behind a curtain in the corner of their living room, Mom and Dad kept Baby's crib, changing table, and other necessities haphazardly placed about. We needed to make this space functional, modern, and appealing to the eye.
Our room partitions typically involve panels and shelving. This time we had to not just split a room but create a whole new room just for baby. We sectioned off part of the living room with bookshelves and a Tuck bed to create the hidden nursery. The bookshelves, or as we call it "the library", displayed all their books and photos neatly. On the lower shelves books that baby can reach, higher up books for mom and dad. Within this bookshelf we added a pocket door, the new entrance to the nursery. To keep natural light flowing through the space half of the bookshelf has a plexiglass back. This cool feature also always those inside the library to not feel cramped within it.
Adjacent to the bookshelves we added a Tuck Bed Horizontal with Cabinets to add an extra sleeping space when Mom or Dad need to stay with Baby. The tuck bed acts as the second wall to fully close off the space and make the bedroom. Tuck bed is a standard twin size that can easily hold away and takes up almost no floor space. In the upper cabinets they can store extra bedding and other baby supplies.
The space is large enough to fit their pre-existing crib, changing table, and a cozy chair. They even decided to stack some of their own bookshelves along their new Casa Kids one to expand their new library. Neat!