DUMBO CLOSET BED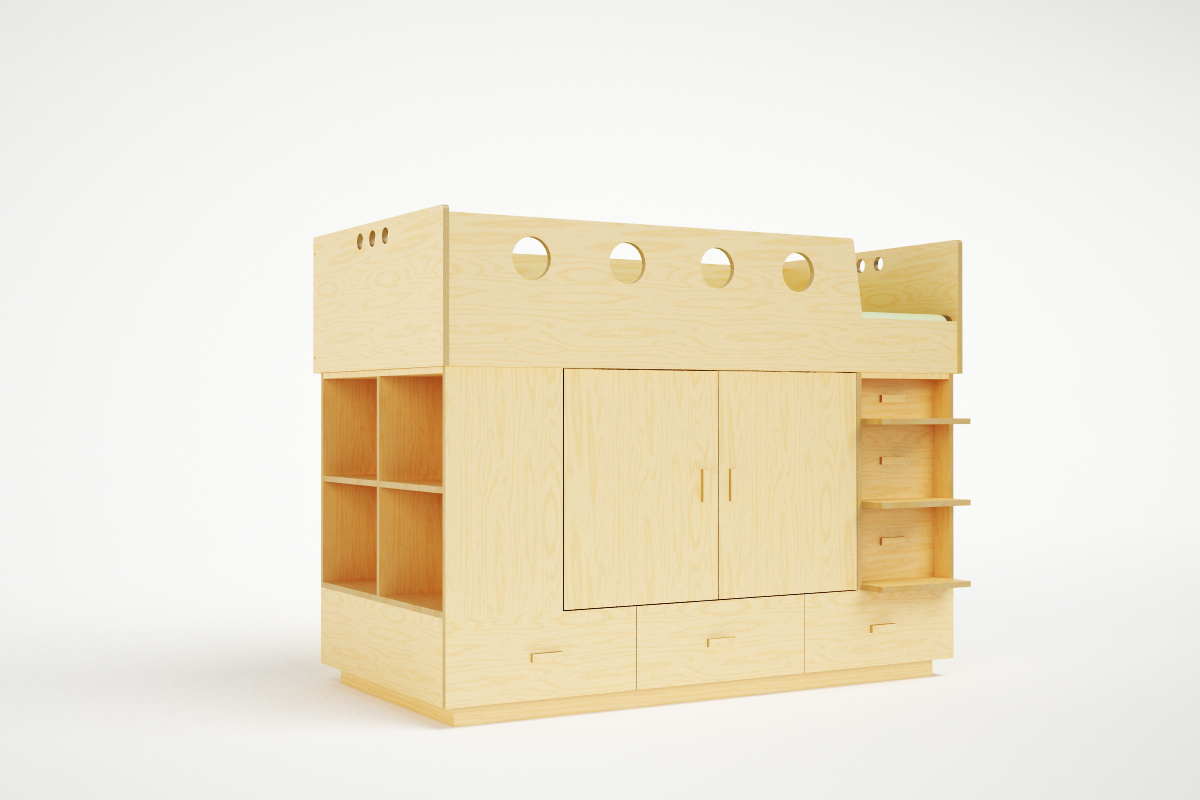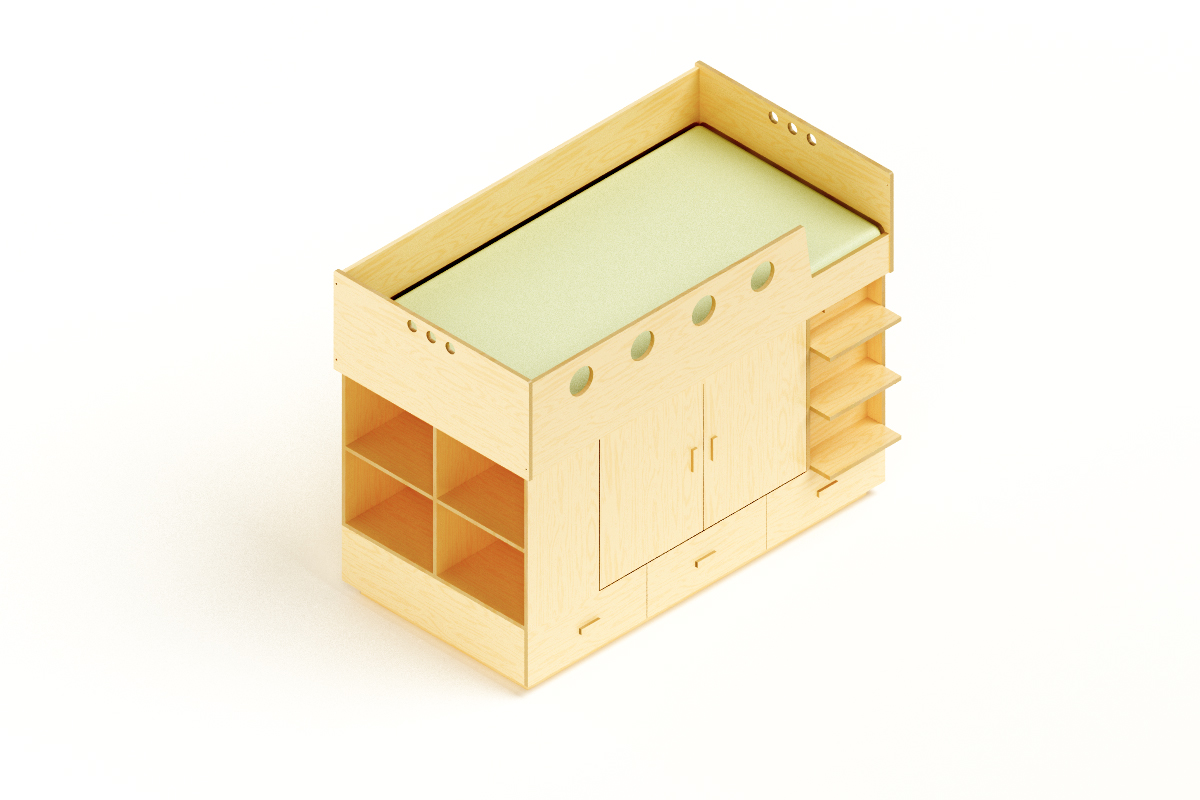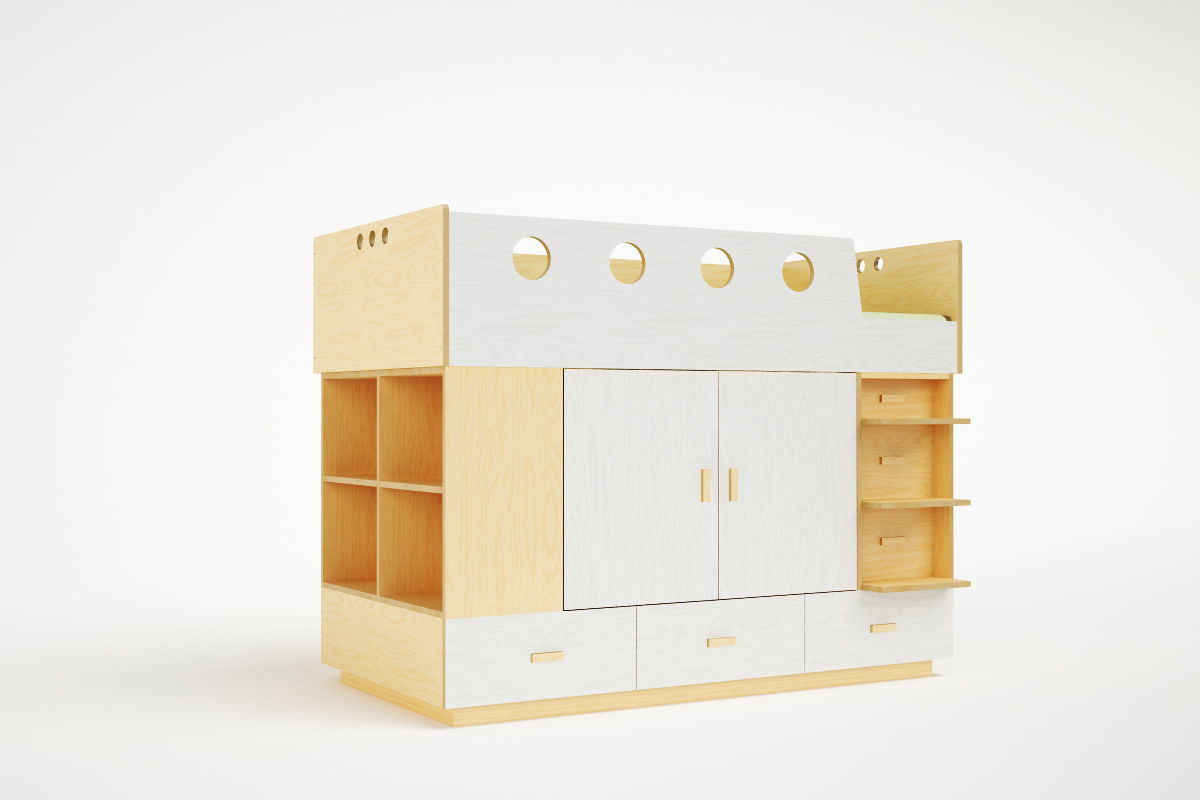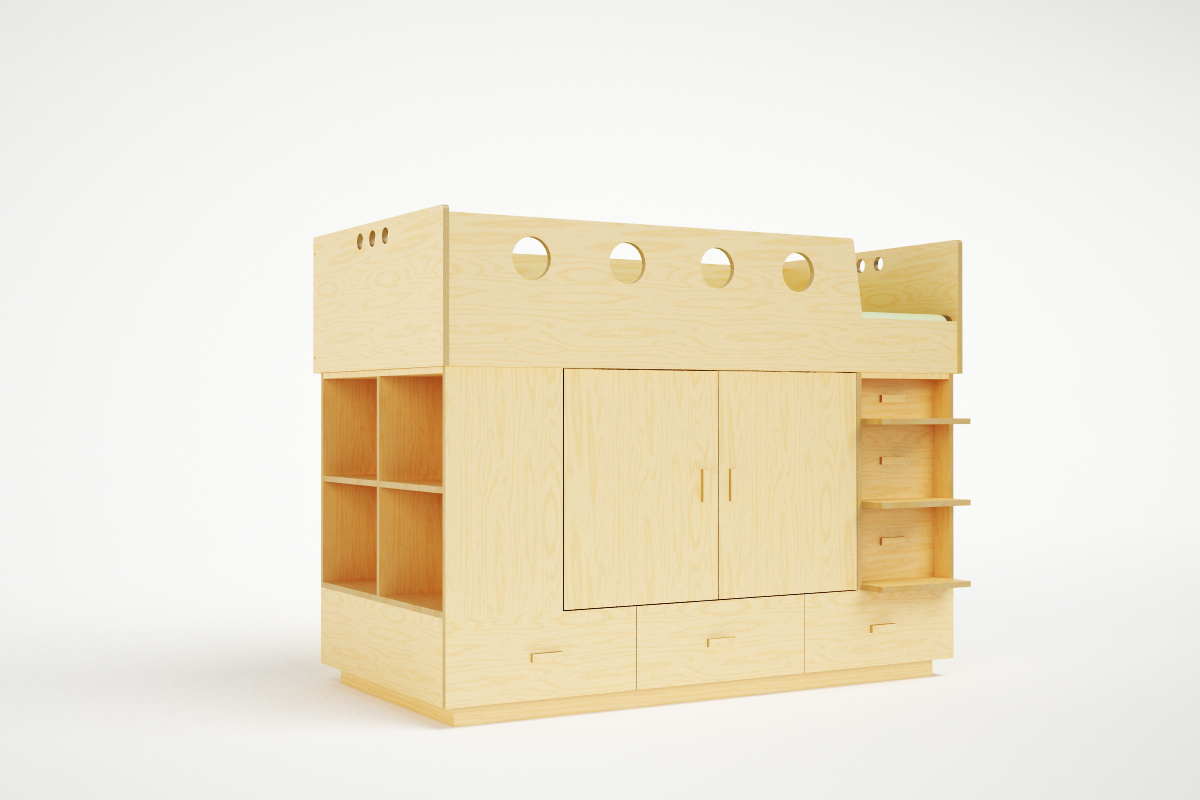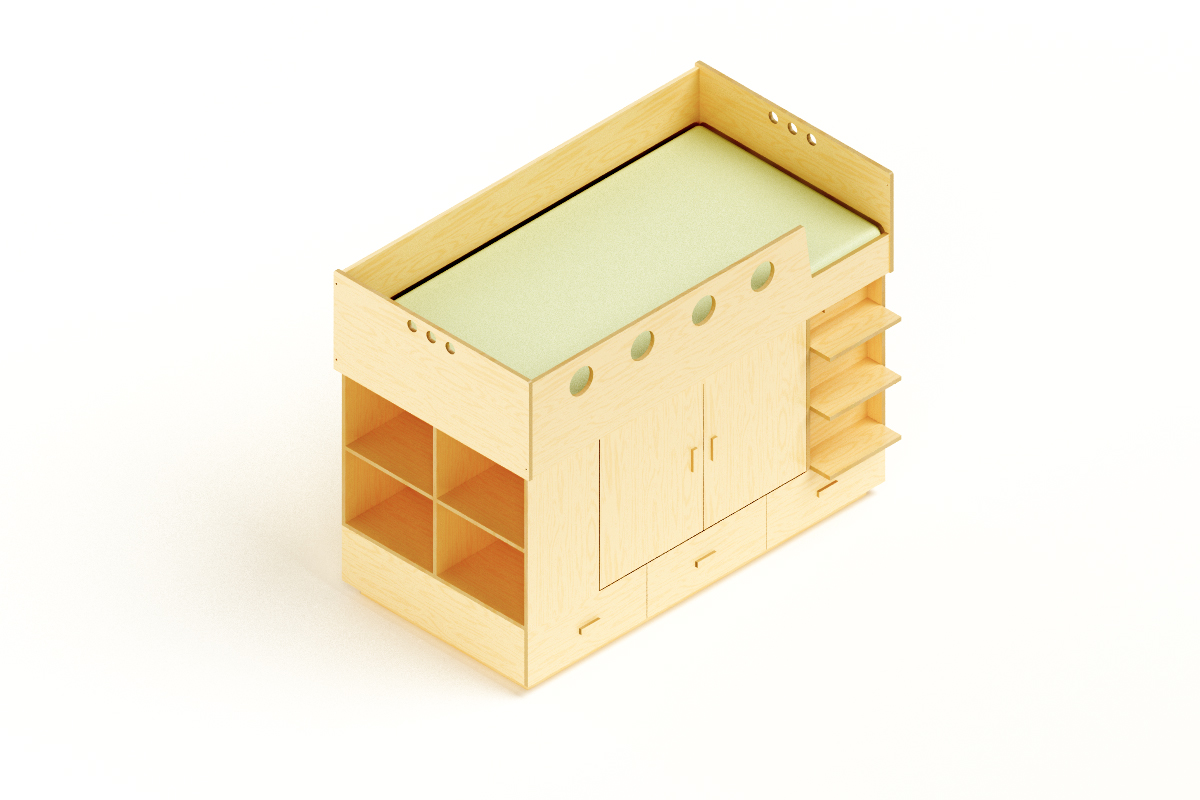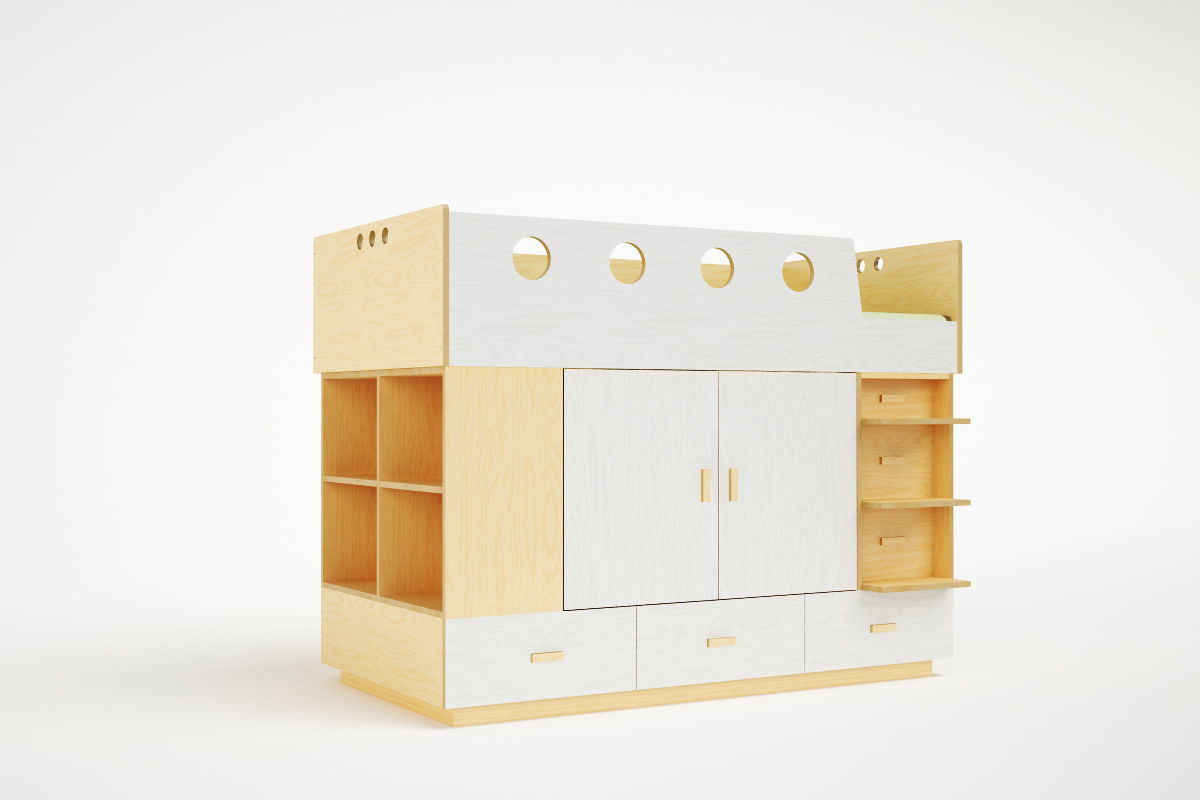 DUMBO CLOSET BED
The space below the Dumbo closet bed serves as a fully functional closet, featuring adjustable shelving, built-in cabinets and extension drawers. Integrated stairs double as drawers, offering added storage space. 77" L x 41" W x 57" H.
For custom sizes or colors, please contact us directly for options and pricing.
Free shipping not available on this item.
***This product is made to order and has a 8-12 week lead time.