MARINO BUNK BED OVER CRIB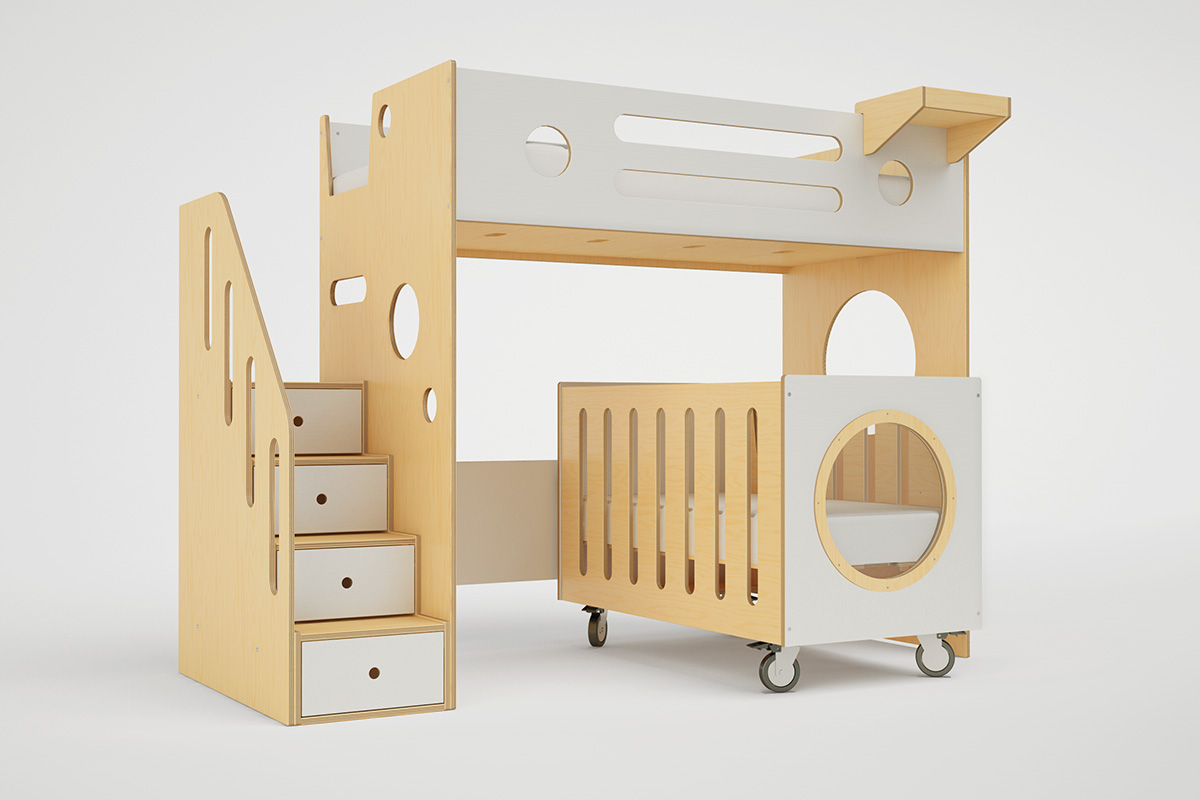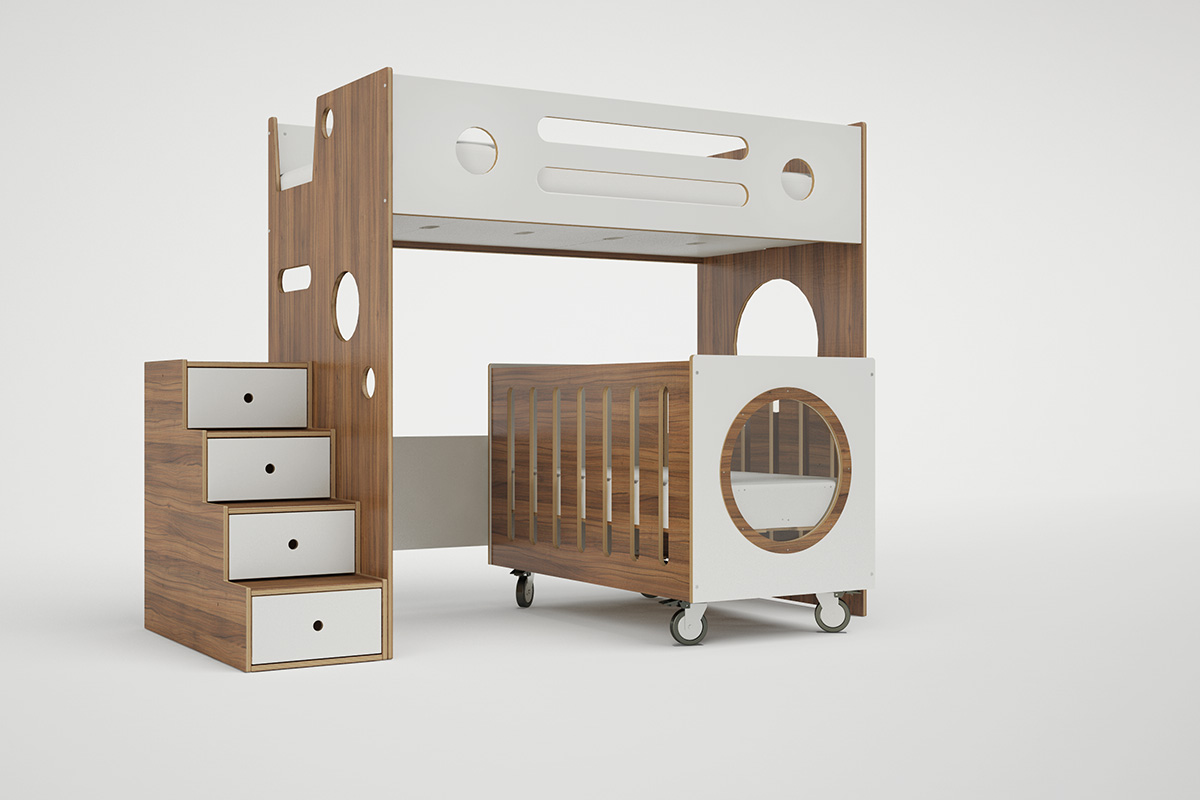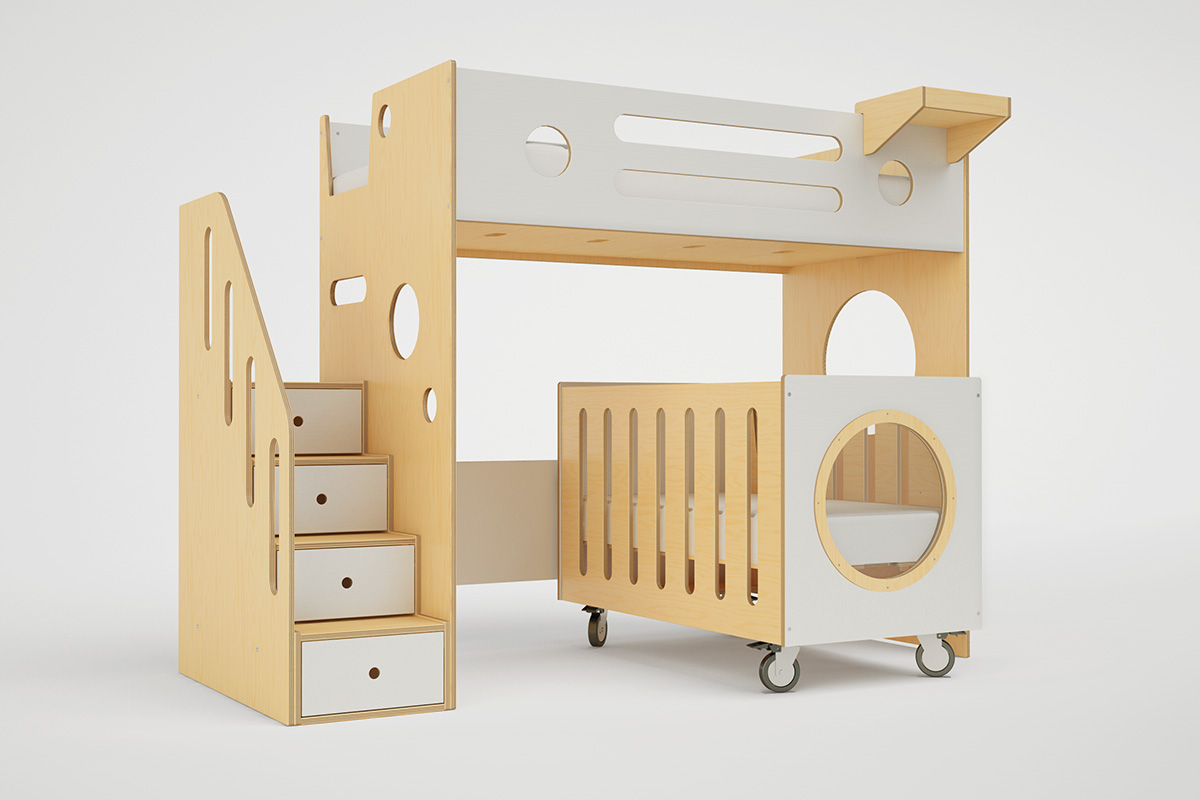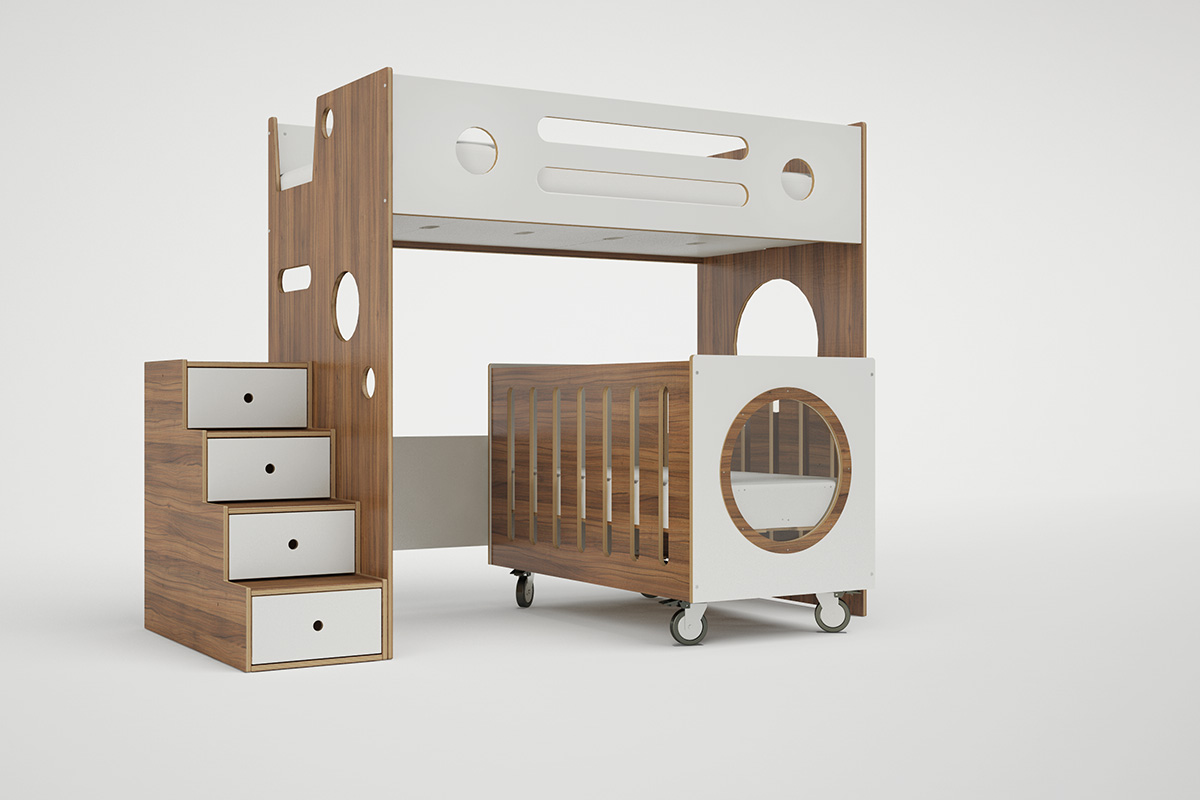 MARINO BUNK BED OVER CRIB
Featuring a crib below a lofted bed, this design is perfect for two siblings with an age gap of five or more years. The unit has a very long lifespan, as the crib converts easily into a toddler bed and can later be replaced by another twin bed. The top bunk is equipped with all of the safety features of our Marino bunk bed, including enclosed rails, and is sturdy enough to hold both a child and parent. A detachable hanging tray (ordered separately) functions as a nightstand wherever needed. The crib sits on wheels so that it can easily be repositioned. Recommended for children aged six and up . 95" L x 56" W x 72" H . Crib 54" L x 30" W x 32"" H.
IMPORTANT: Upper bunks are compatible with mattresses no thicker than 8" to ensure rail safety.
For custom sizes or colors, please contact us directly for options and pricing.
Free shipping not available on this item.
***This product is made to order and has a 10-12 week lead time.
Marino bunk bed over crib