DUMBO L-SHAPED LOFT BED WITH STAIRS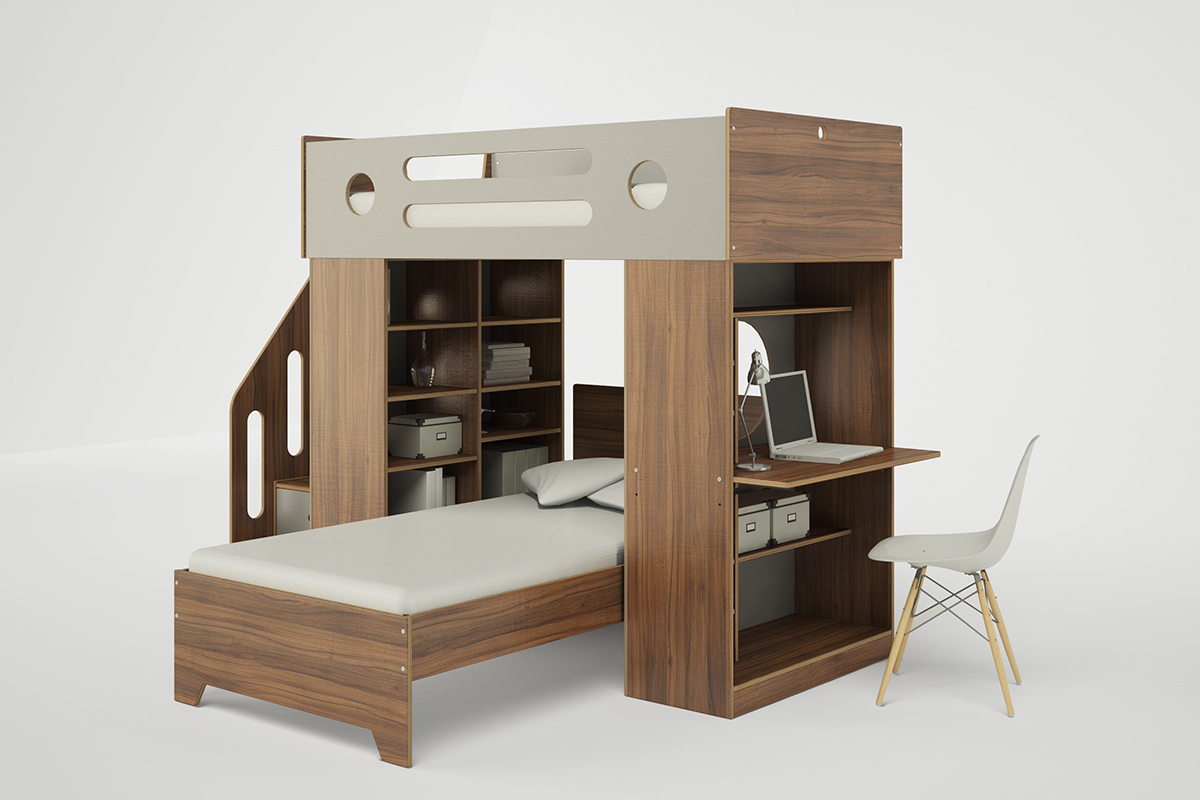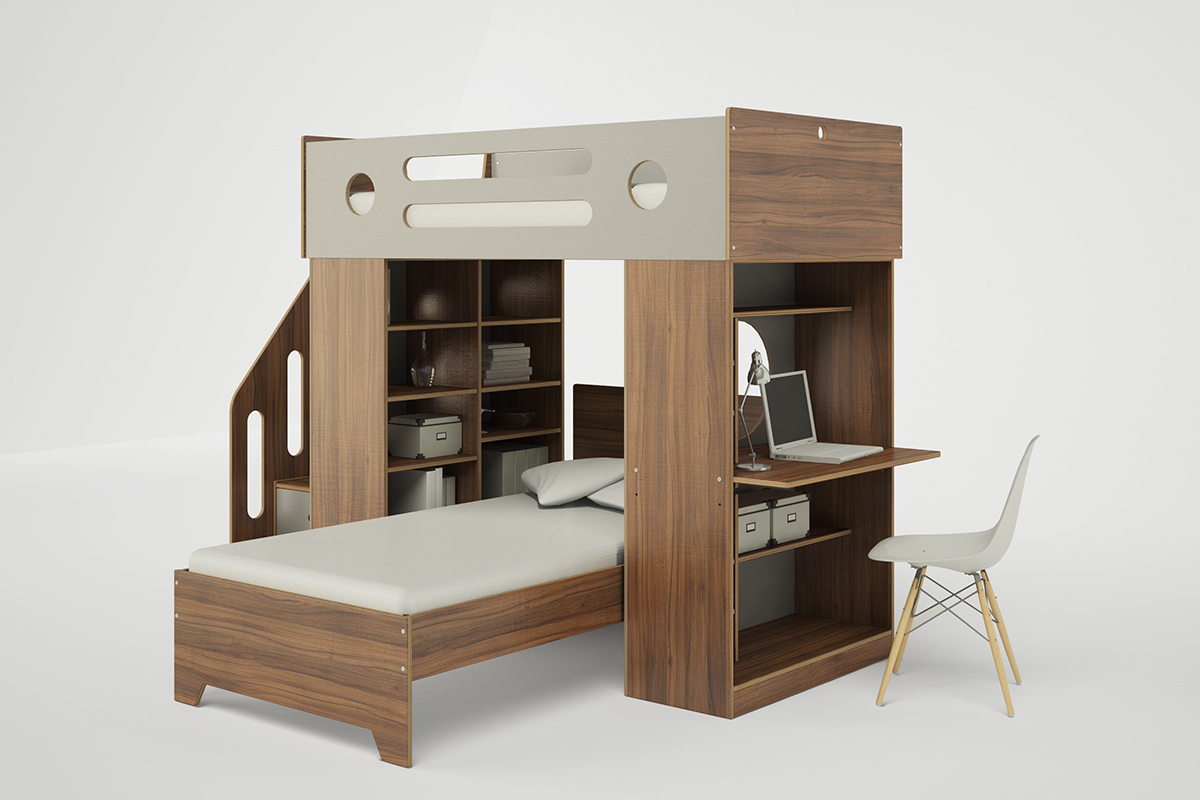 DUMBO L-SHAPED LOFT BED WITH STAIRS
The Dumbo L-shaped loft bed is a dynamic solution that allows for a desk, open shelving/storage unit and an additional bed under the top bunk. Ideal for larger rooms, this configuration is meant to have the bookshelves face inward while the desk faces outward. We find that this open design works well for older children. The adjacent stairs increase the unit's storage capacity with built-in drawers. Our loft bed exemplifies the longevity and modularity of our pieces, as the top bed can eventually rest on the floor with short legs attached, the lower bed can be separated easily and the cabinets can be repurposed to be freestanding. The clearance below the bed is 54". Recommended for children aged six and up.
76.5" L x 41" W (54" W including ladder) x 72" H
IMPORTANT: Upper bunks are compatible with mattresses no thicker than 8" to ensure rail safety.
For custom sizes or colors, please contact us directly for options and pricing.
***10-12 week lead time on all custom work.
Dumbo L-shaped loft bed with stairs