MARINO LOFT BED WITH STAIRS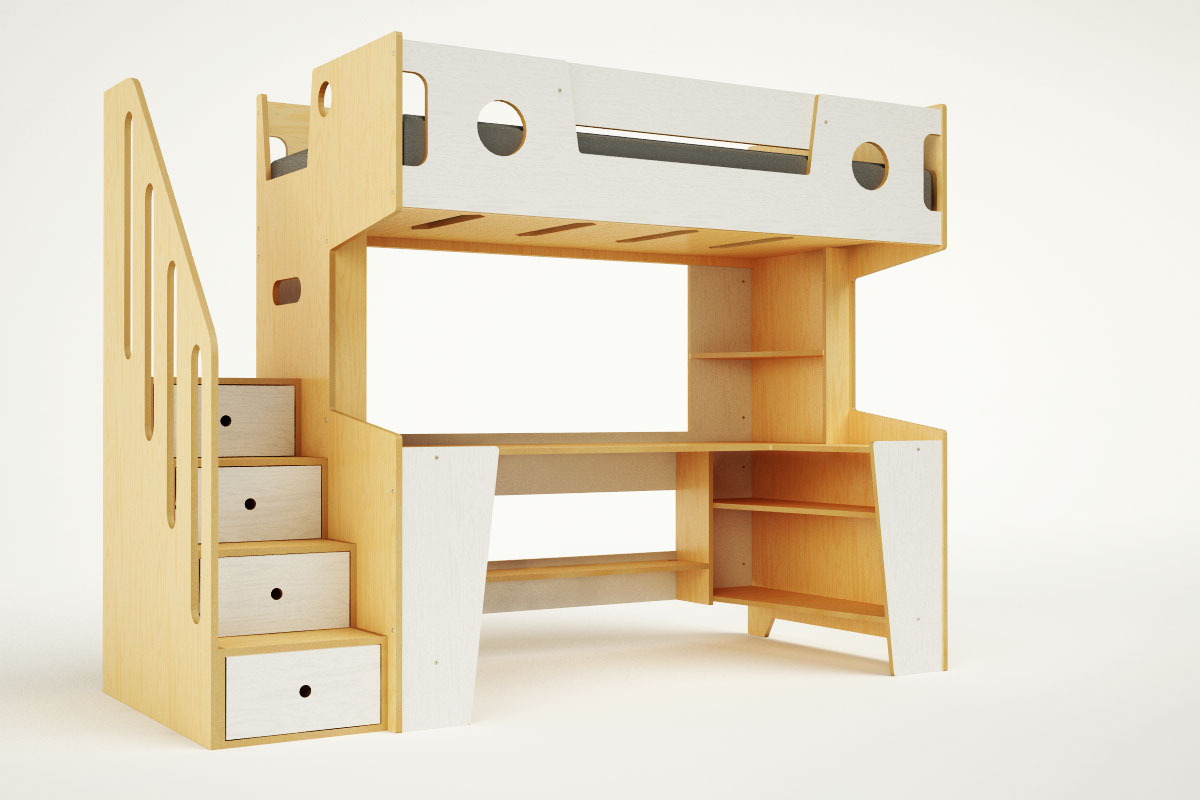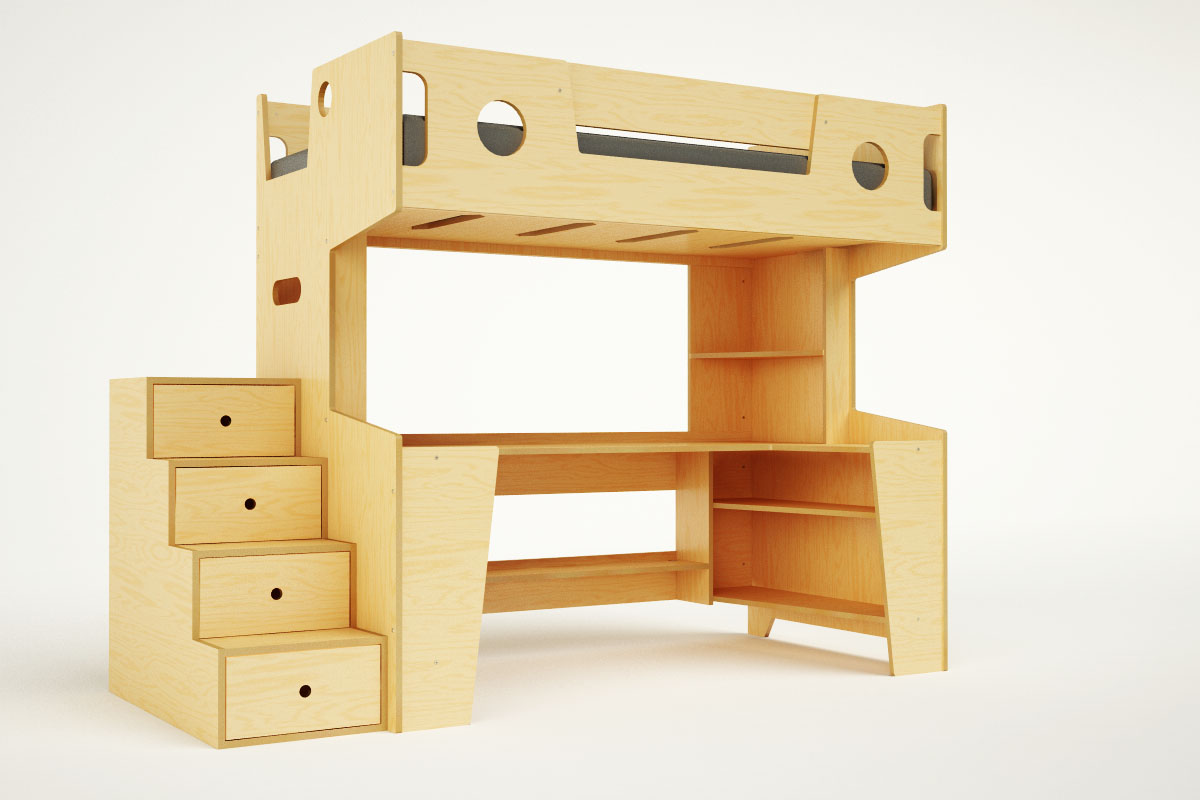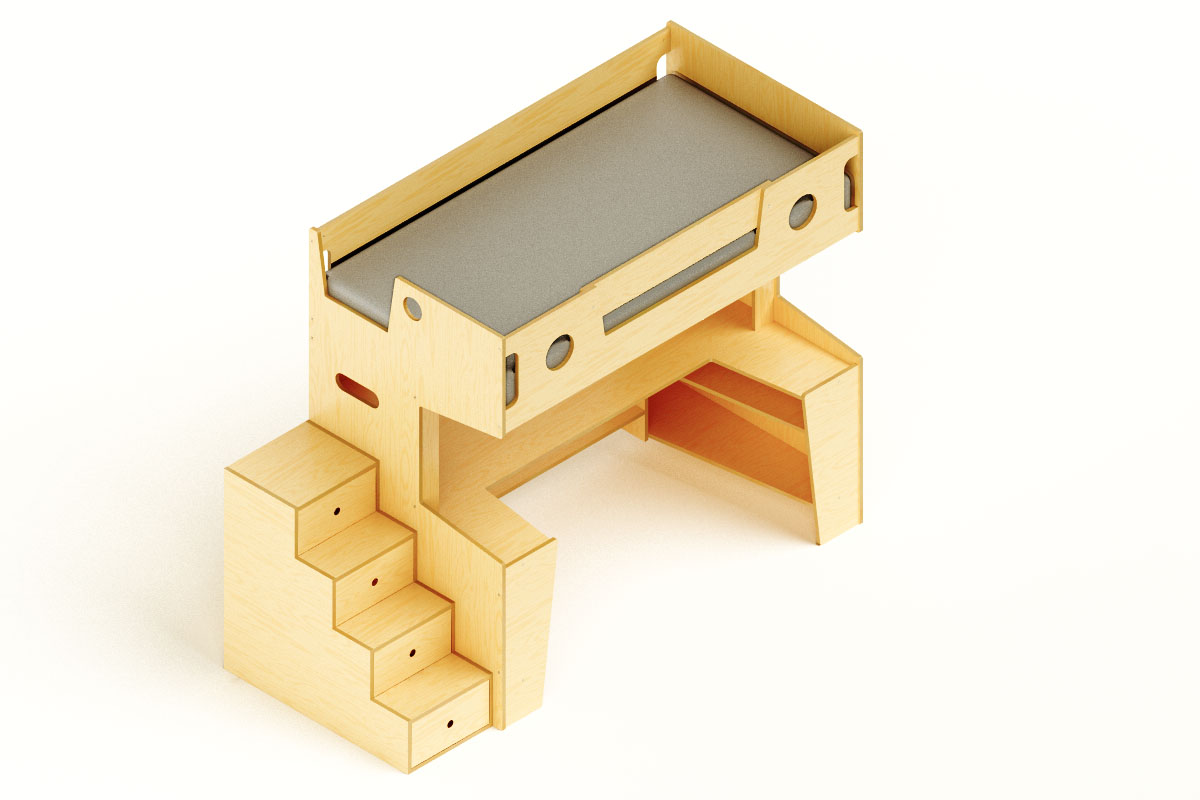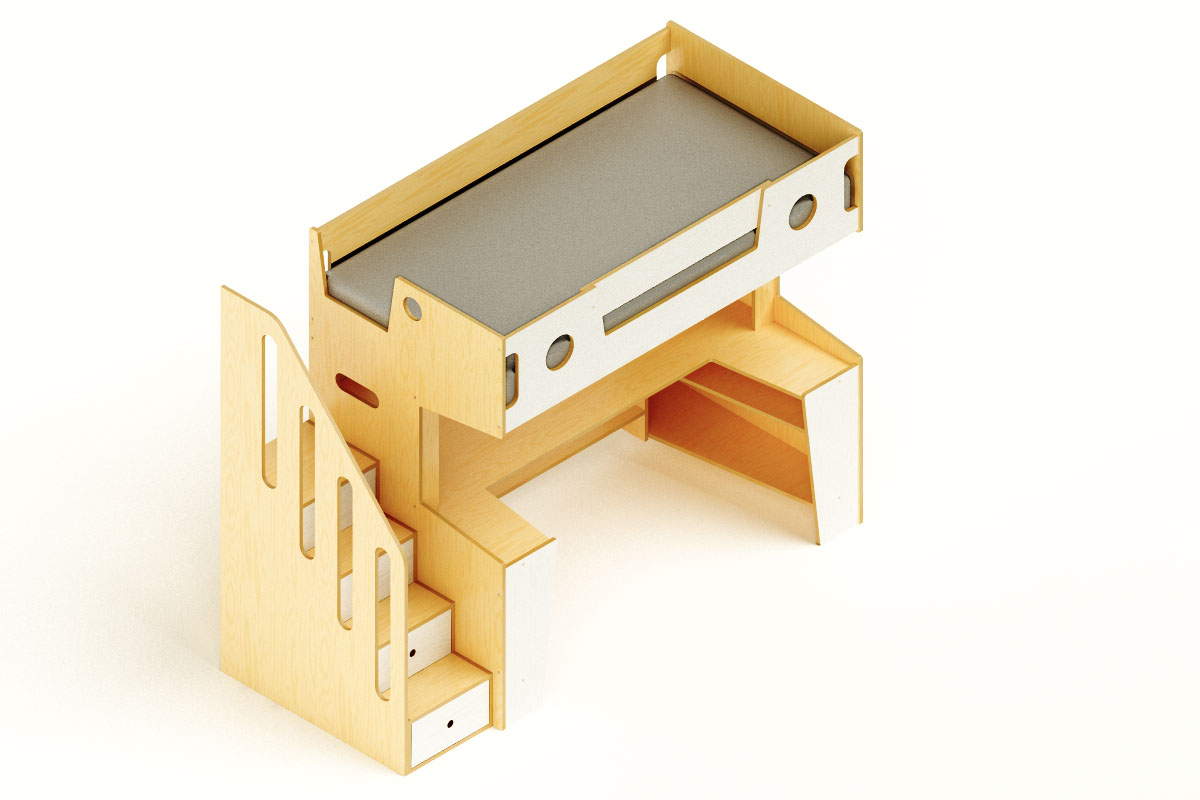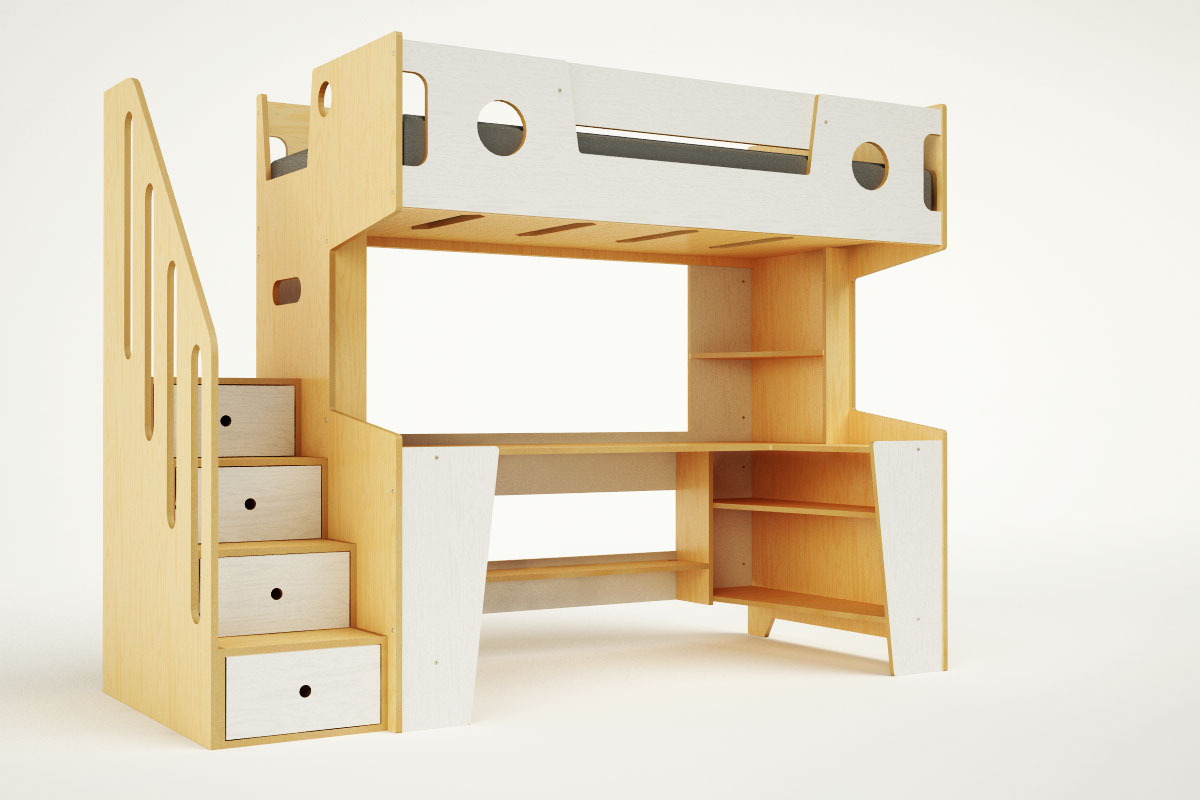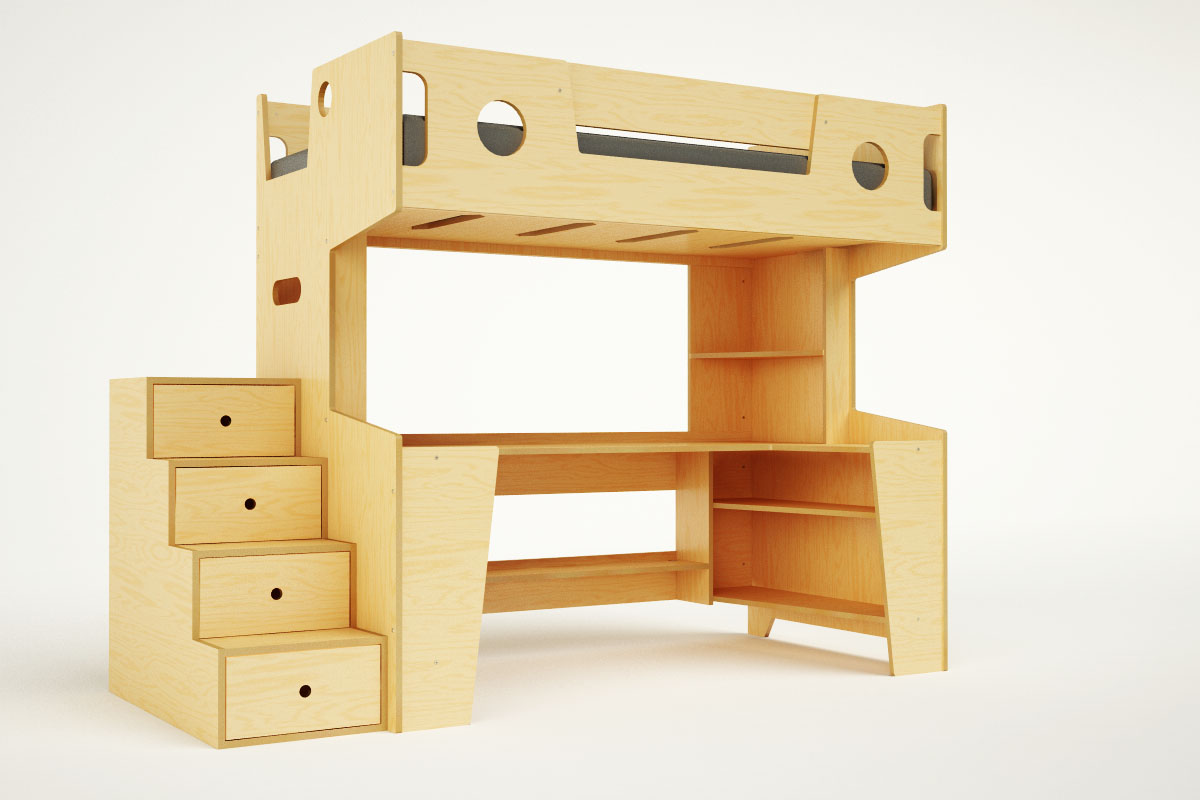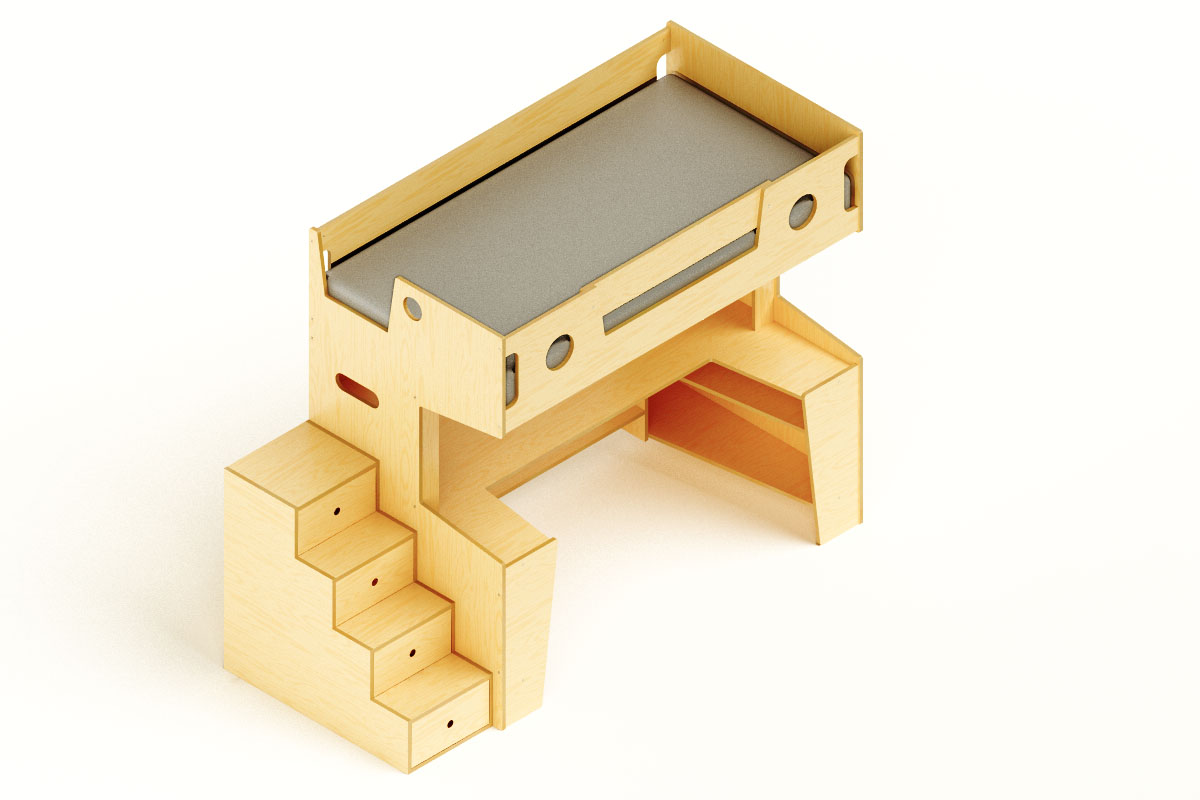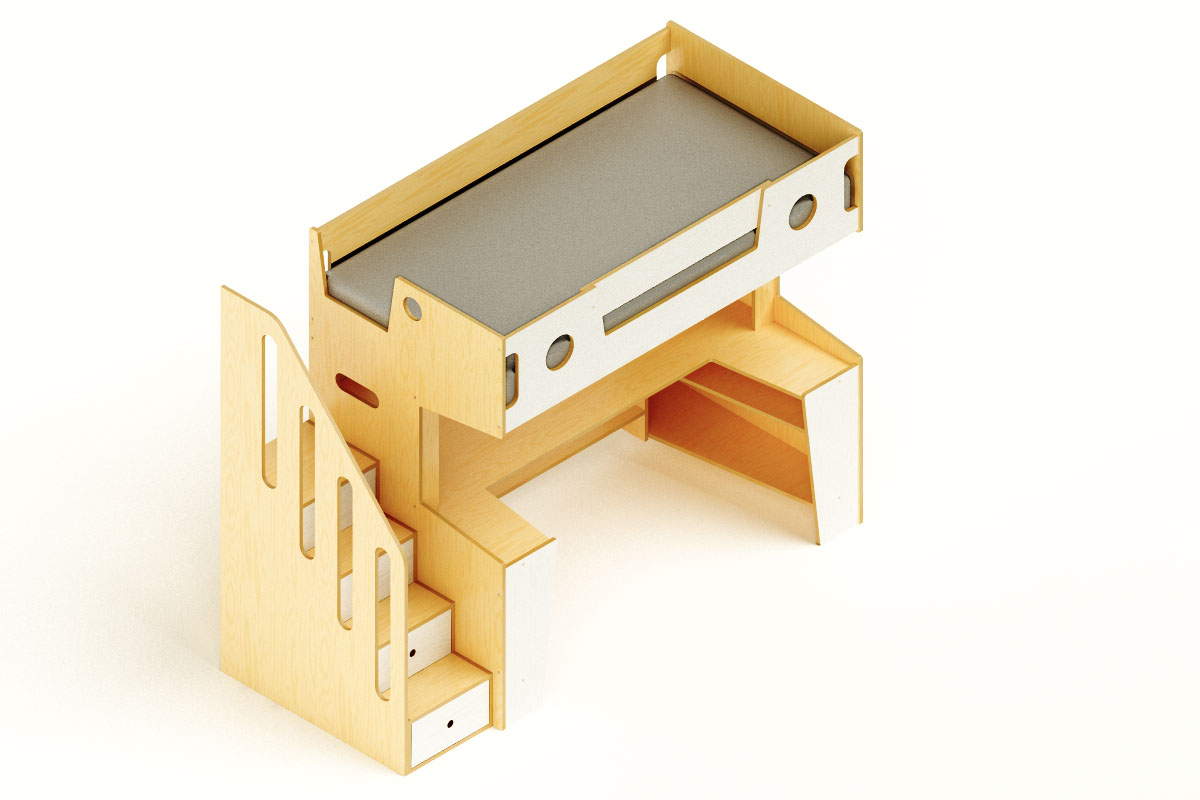 MARINO LOFT BED WITH STAIRS
Our Marino Loft Bed is a multi-purpose space-saving solution ideal for the older child. It features a full desk below the bed with a height clearance of 54". With open shelves on the side and below the desk, it maximizes both work and storage space. The middle of the front rail can be removed for when the child becomes a teenager. Since safety isn't such an issue anymore, this will allow the teen to jump in and out of the bed easily.
This loft bed exemplifies the longevity and modularity of our pieces, as the desk can be replaced with a lower bed to become a Marino Bunk Bed or a twin bed for an L-shaped configuration. Recommended for children aged six and up.
95" L x 41" W x 72" H.
IMPORTANT: Upper bunks are compatible with mattresses no thicker than 8" to ensure rail safety.
For custom sizes or colors, please contact us directly for options and pricing.
Free shipping not available on this item.
***This product is made to order and has a 10-12 week lead time.
Marino loft bed with stairs