TUCK BED OVER DAYBED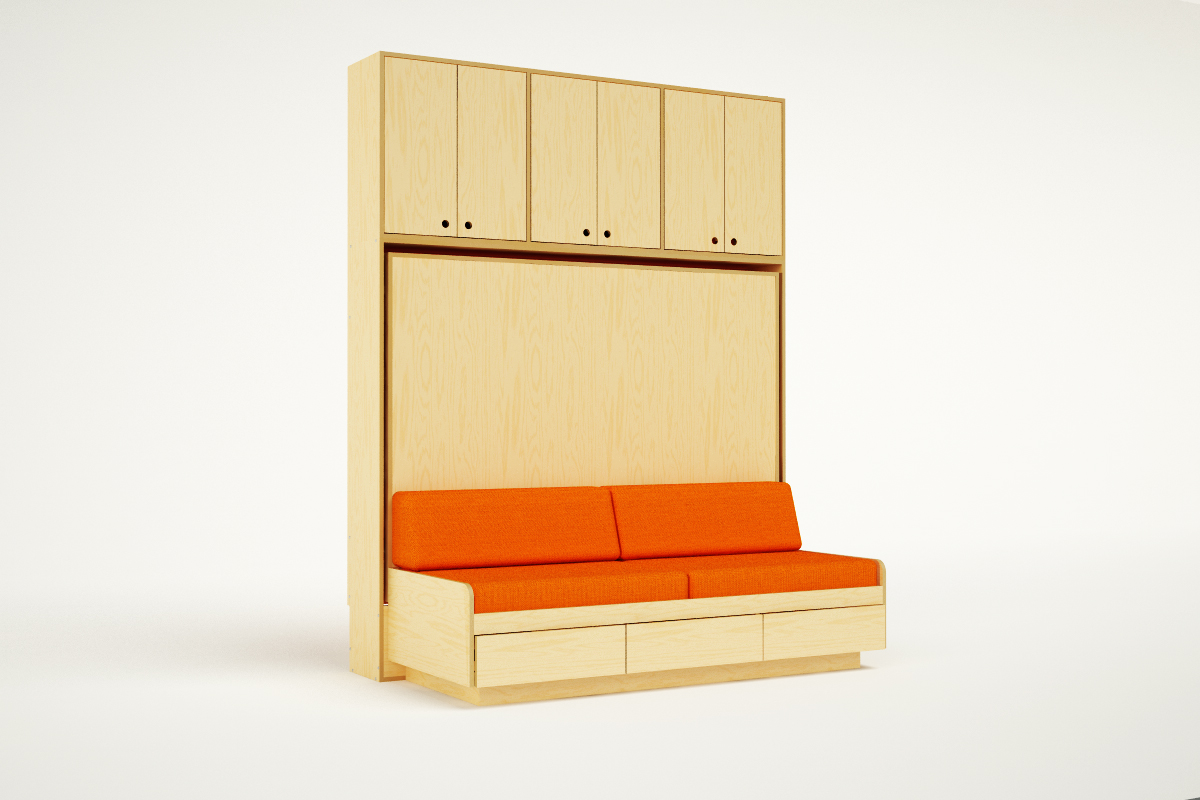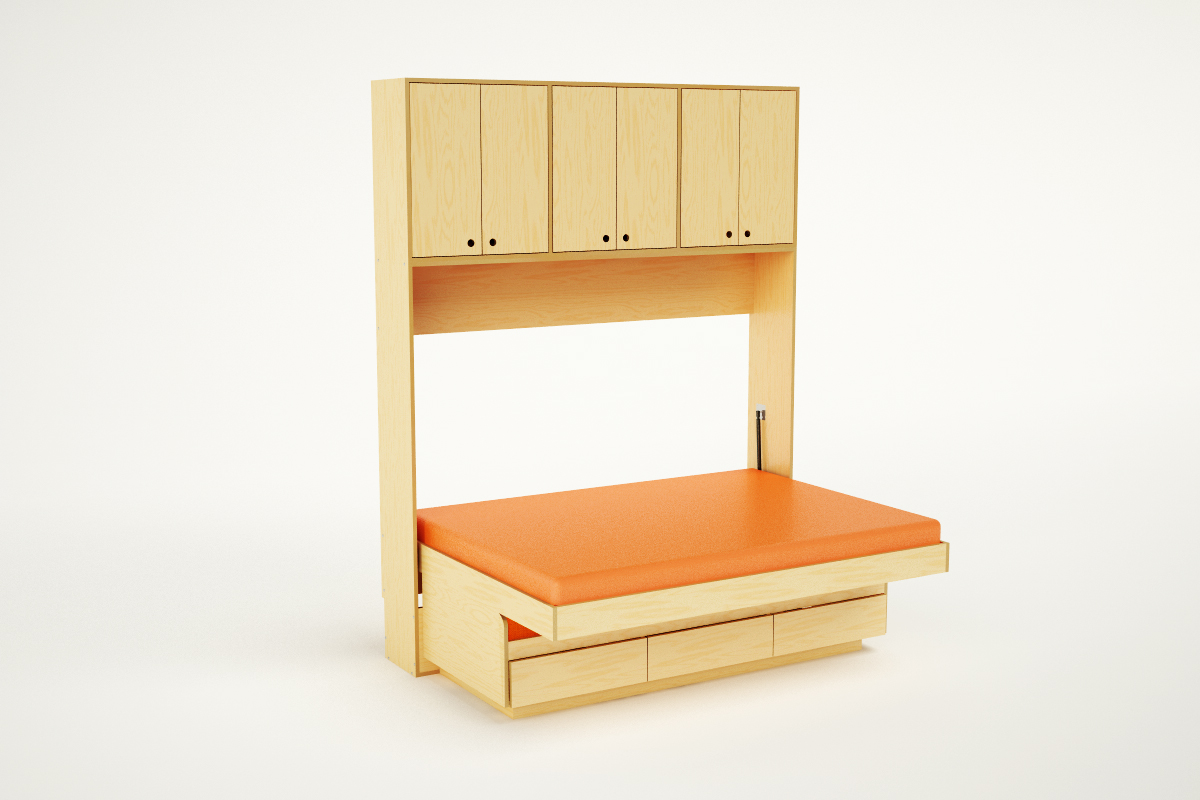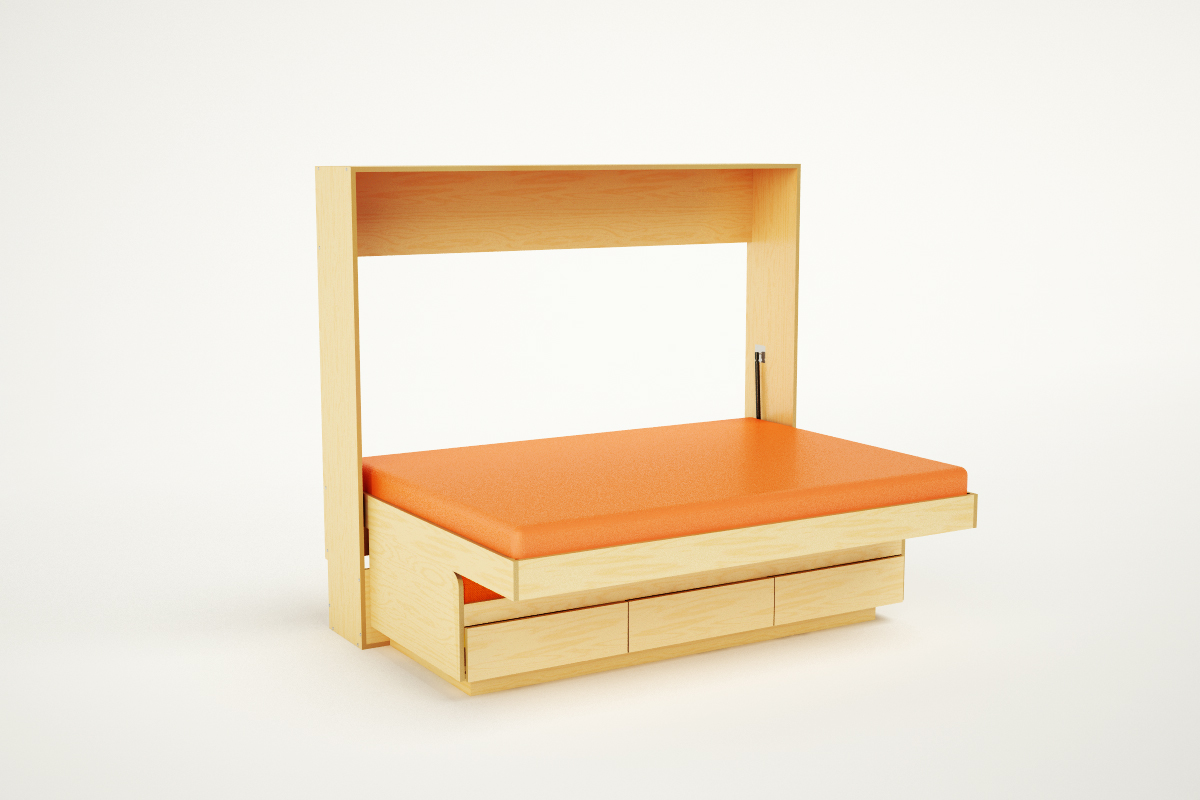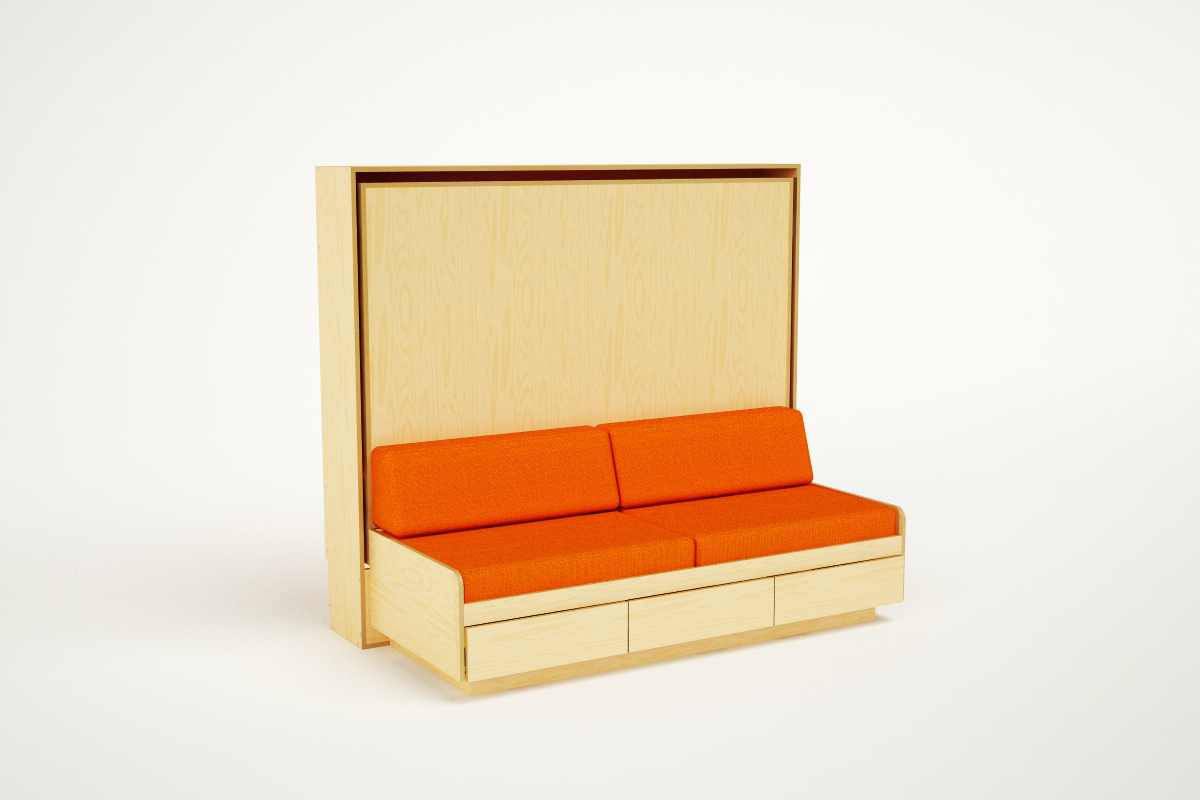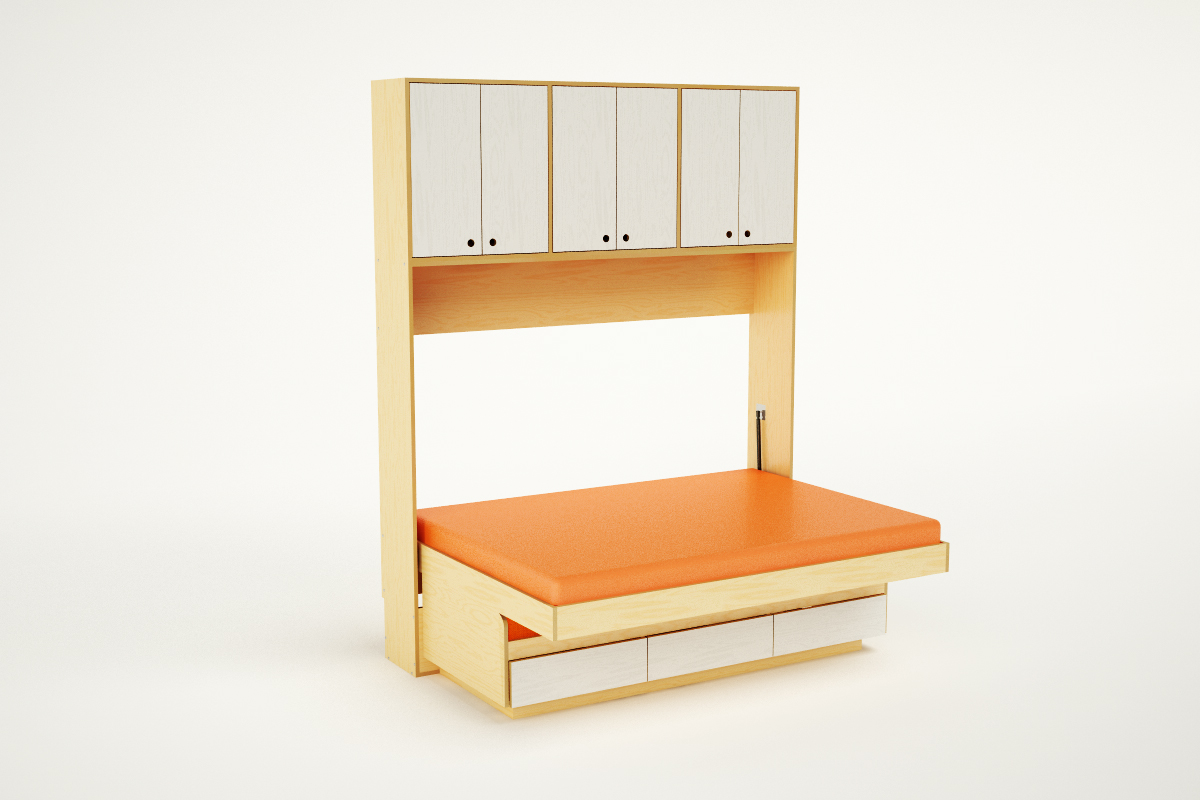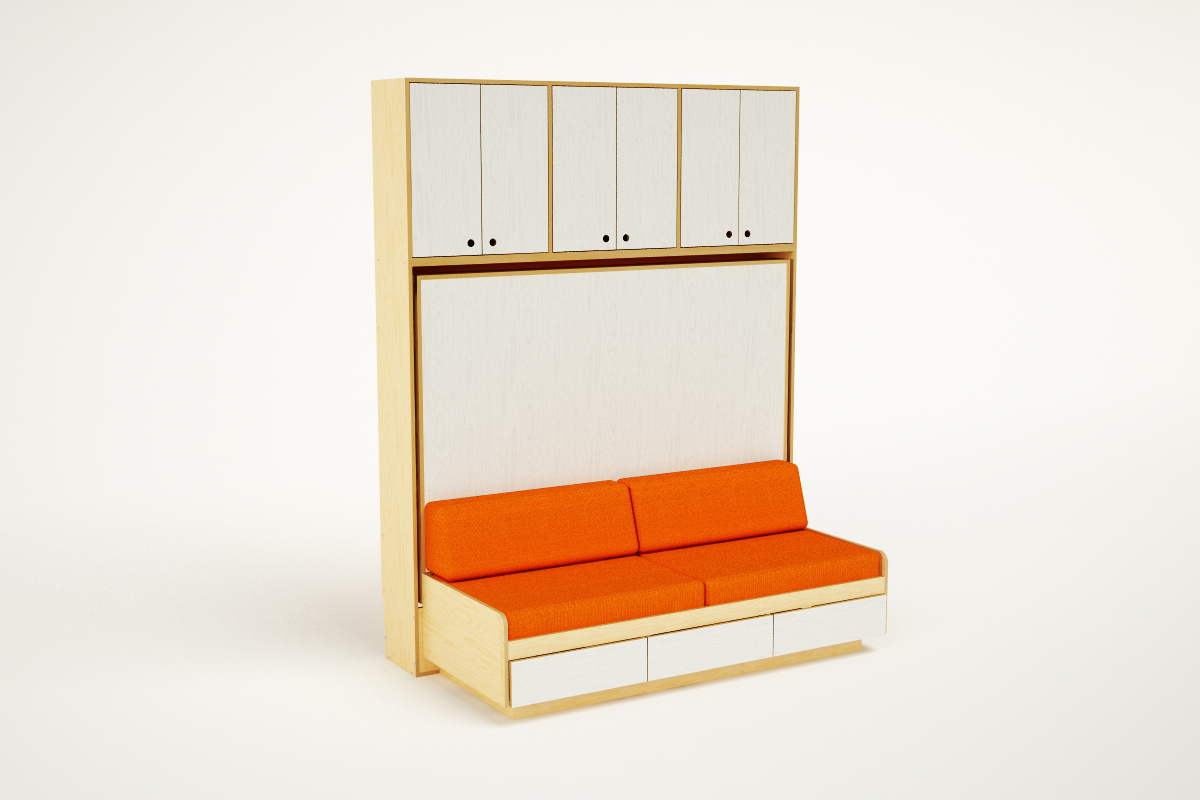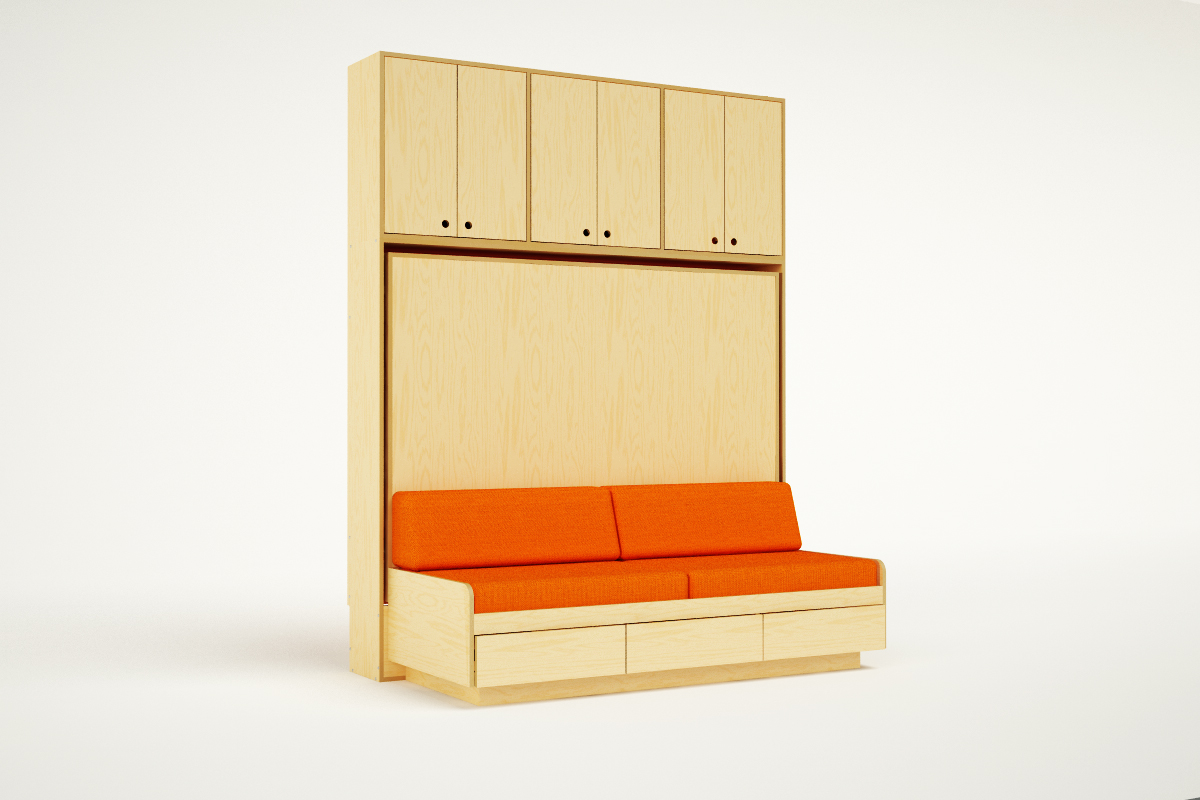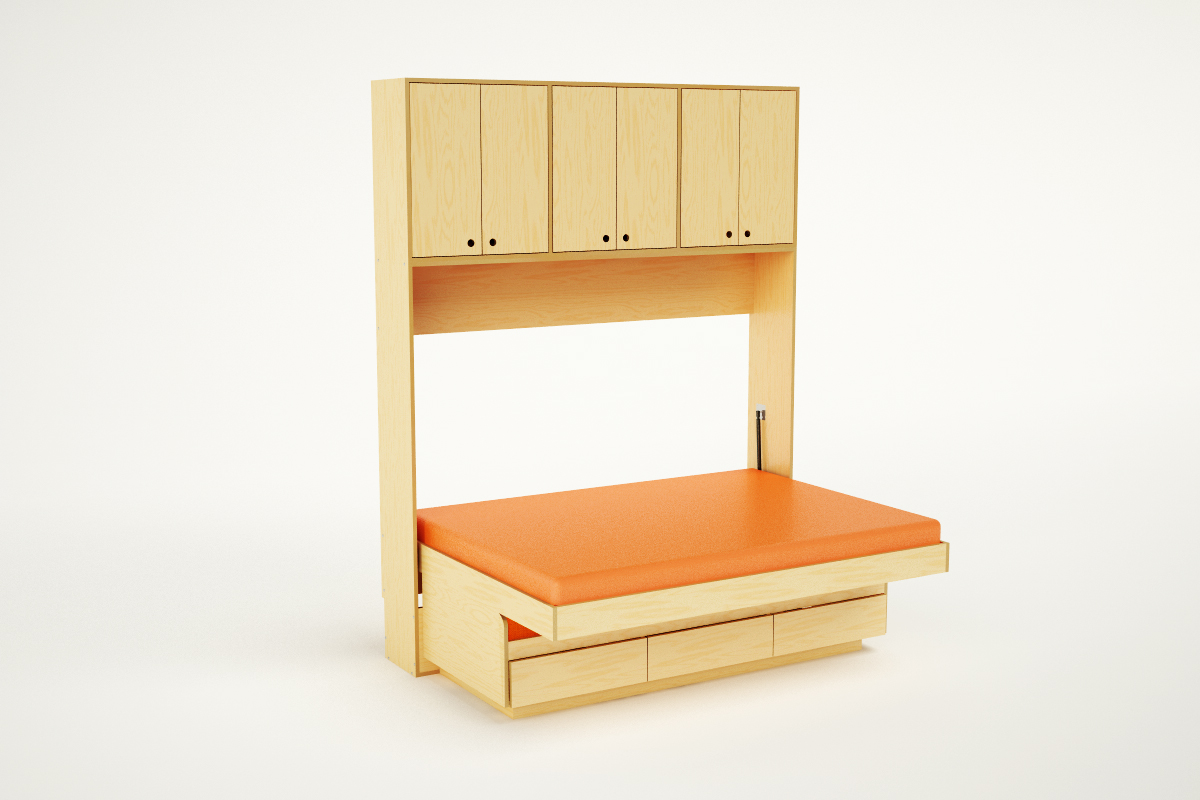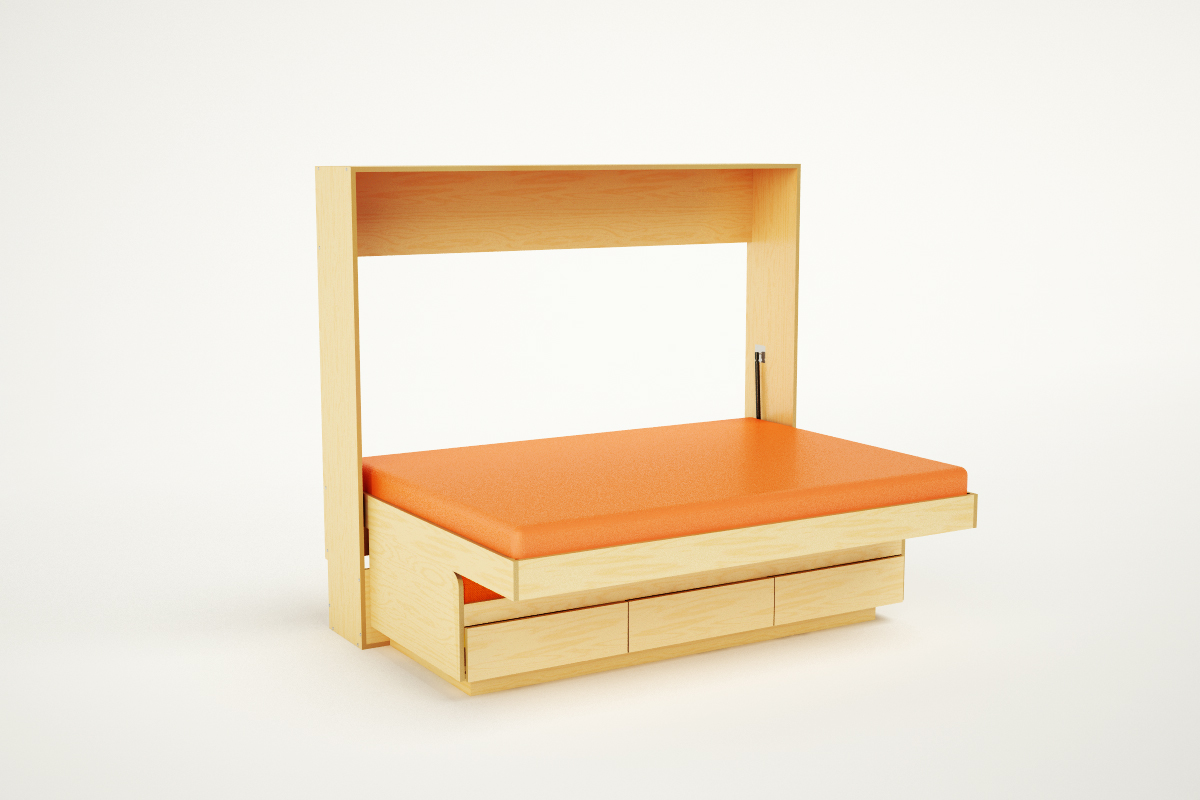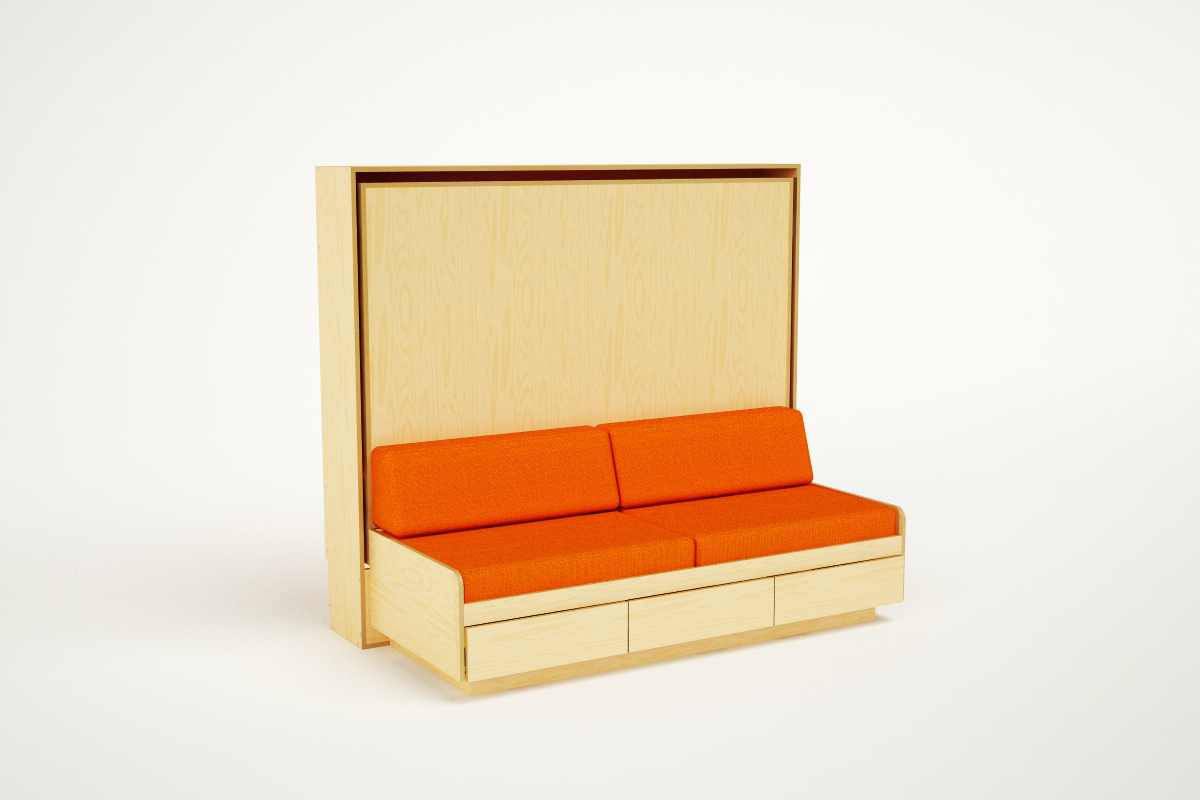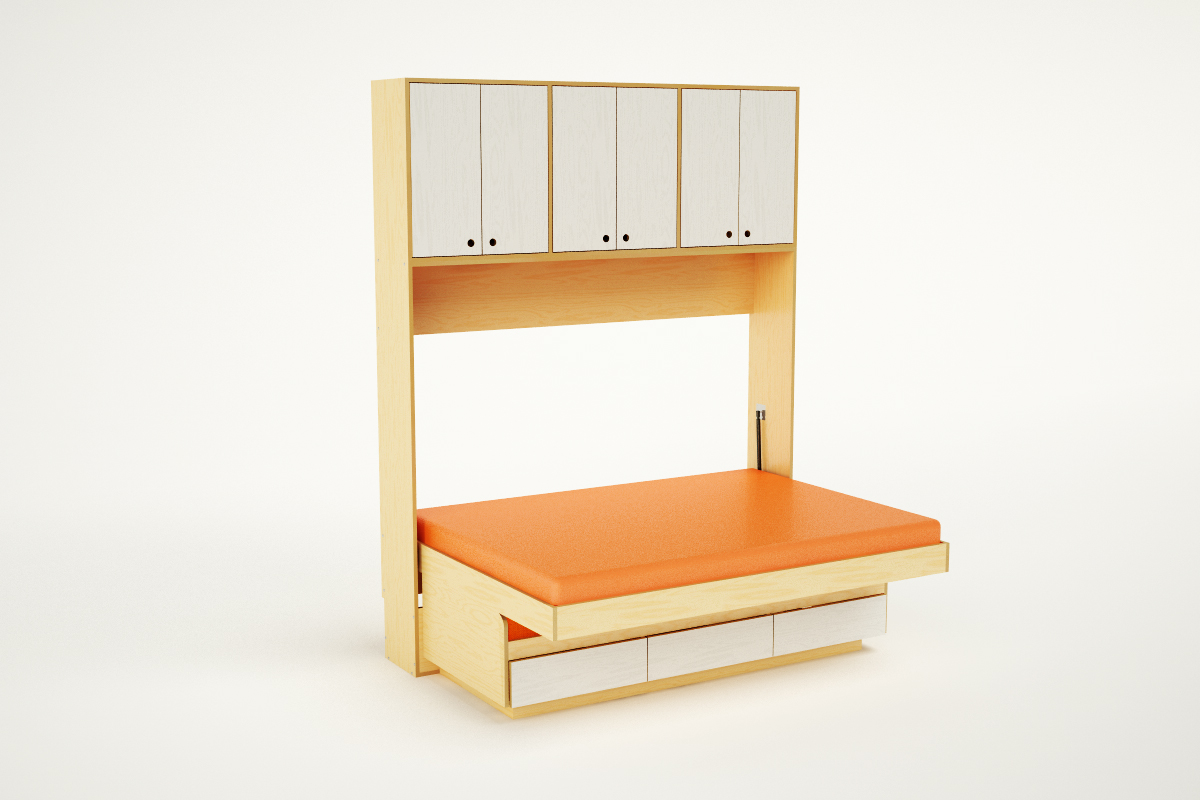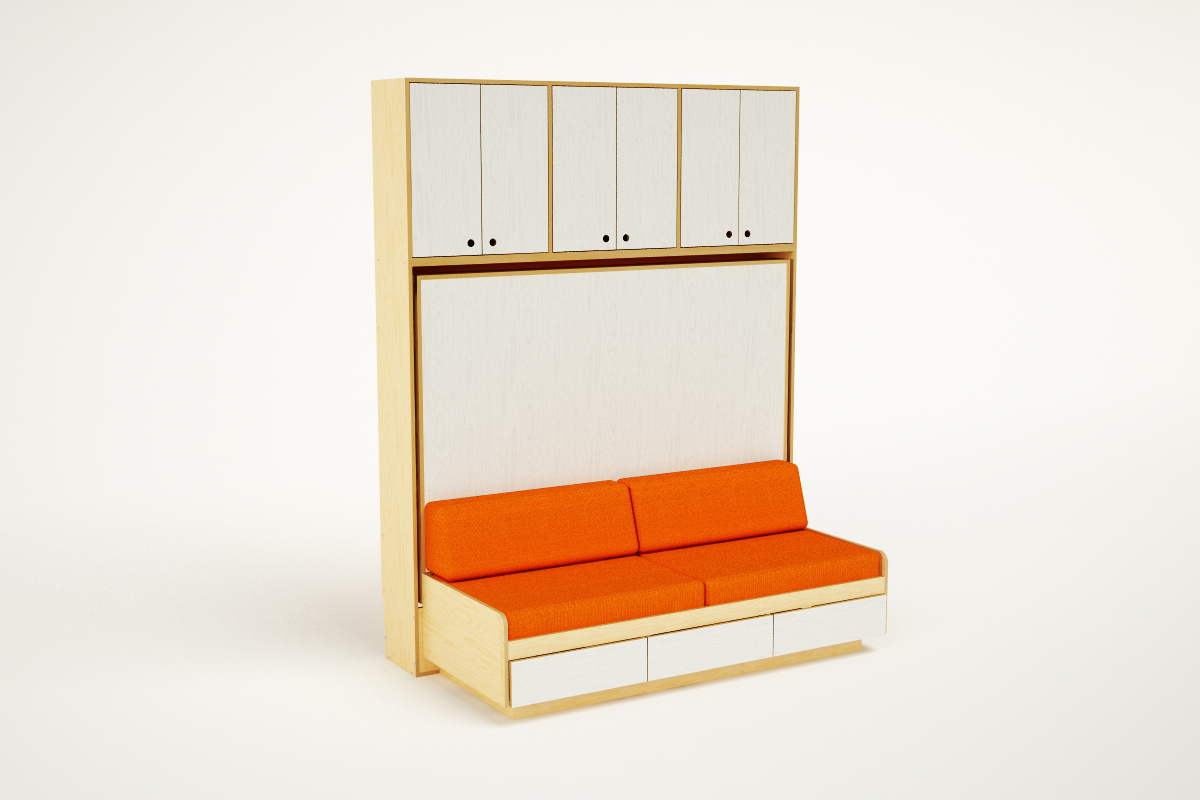 TUCK BED OVER DAYBED
The Tuck Bed over Daybed is designed to increase the functionality of a space. It can be mounted to virtually any wall, and folds so easily and compactly that it can serve as a daily solution for guest or play rooms. Taking up only 15 3/4" of floor space when folded, it leaves plenty of room for daytime play. Moving parts should be operated under parental supervision. Designed for use with a standard full mattress, 8" thickness or less. Recommended for children aged 12 and up.
The overall height and width of the bed/bench combo is 79" wide x 70" high. The bed cabinet is 79" long x 13.75" deep closed / 57" deep open x 70" ht. The Bench is 77" long x 28" deep x 15" high. Includes side armrest at 3" wide x 28" deep x 18" high and 3 storage drawers. Upholstery in one of our standard colors is included. Please inquire about available fabrics. We will provide the lower and bolster cushions with a zippered cover. The optional upper cabinet is 79" long x 13 3/4" deep x 24" ht and includes adjustable shelving and 6 doors.
For custom sizes or colors, please contact us directly for options and pricing.
Free shipping not available on this item.
***This product is made to order and has a 10-12 week lead time.